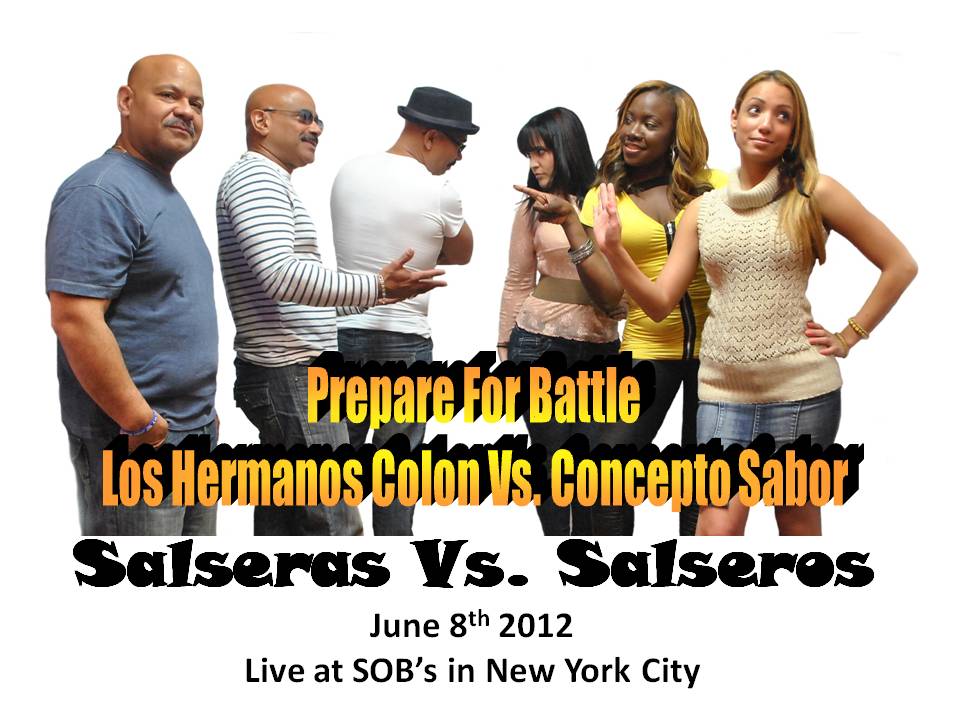 For the first time in Salsa history (traditional Afro-Cuban Style Salsa that is) females versus males will soon become a reality. Since the early 70's, Salsa Battles always consisted of male Salsa singers. It was macho versus macho, male adrenaline versus male adrenaline.
Now here come three beauties from Brooklyn, New York City who call themselves "Concepto Sabor". They are about to prove to the Salsa/Latin Jazz industry that they can swing as hard as the male salsa artists. How will "Concepto Sabor" prove this? By taking on one of the founding fathers of Salsa from the Bronx,"Los Hermanos Colon." Oh yeah ladies, Bring it on! Let The Battle of The Sexes Begin!
EVENT INFORMATION
Date: June 8th 2012
Time: Door Open 5pm, Showtime: 8pm
Location: SOBs (Sounds of Brazil) 204 Varick Street, New York City
Dinner Reservation: (212) 243-4930
Directions by Public Transportation: Take The #1 Train to Houston St. Walk up the Exit Stairs. SOBs is directly above the train station at the corner of Houston St and Varick St.
TICKET INFORMATION:
Purchase Tickets at the SOBs box office at 200 Varick St (Lower Level)
Purchase Tickets On-line at
Ticket Web
Reserve your dinner table now.