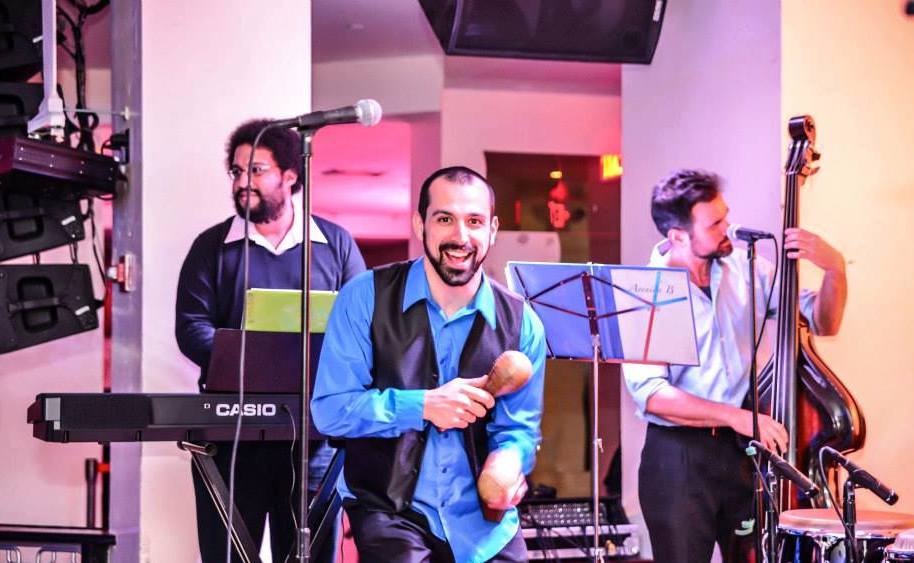 Avenida B symbolizes what NewGenSalsa is all about. Their hard driving style of Salsa Dura is loved by the dancers and listeners. This group of young men lead by David Frankel reflect the 21st Century salsa movement which includes bands such as Orq.SCC, The Latin Heartbeat and Grupo Arcano.
I had the pleasure of DJing at several venues with them and most recently at their CD release party at the legendary SOB Latin Grooves friday night jam to a packed house where they rocked.
Their new production consists of 10 swinging tracks of which 6 songs were written by lead singer David Frankel and 4 additional covers were added as well. I'm featuring 2 of my favorites "El Dia" an original which will pack any dancefloor and the monster classic originally recorded by the great Mon Rivera "Lluvia Y Nieve".
I highly recommend you add this CD to your Salsa collection. And to all my fellow DJs a must add to your arsenal.
And make no mistake "El Viaje" empieza ahora (The Trip begins now).