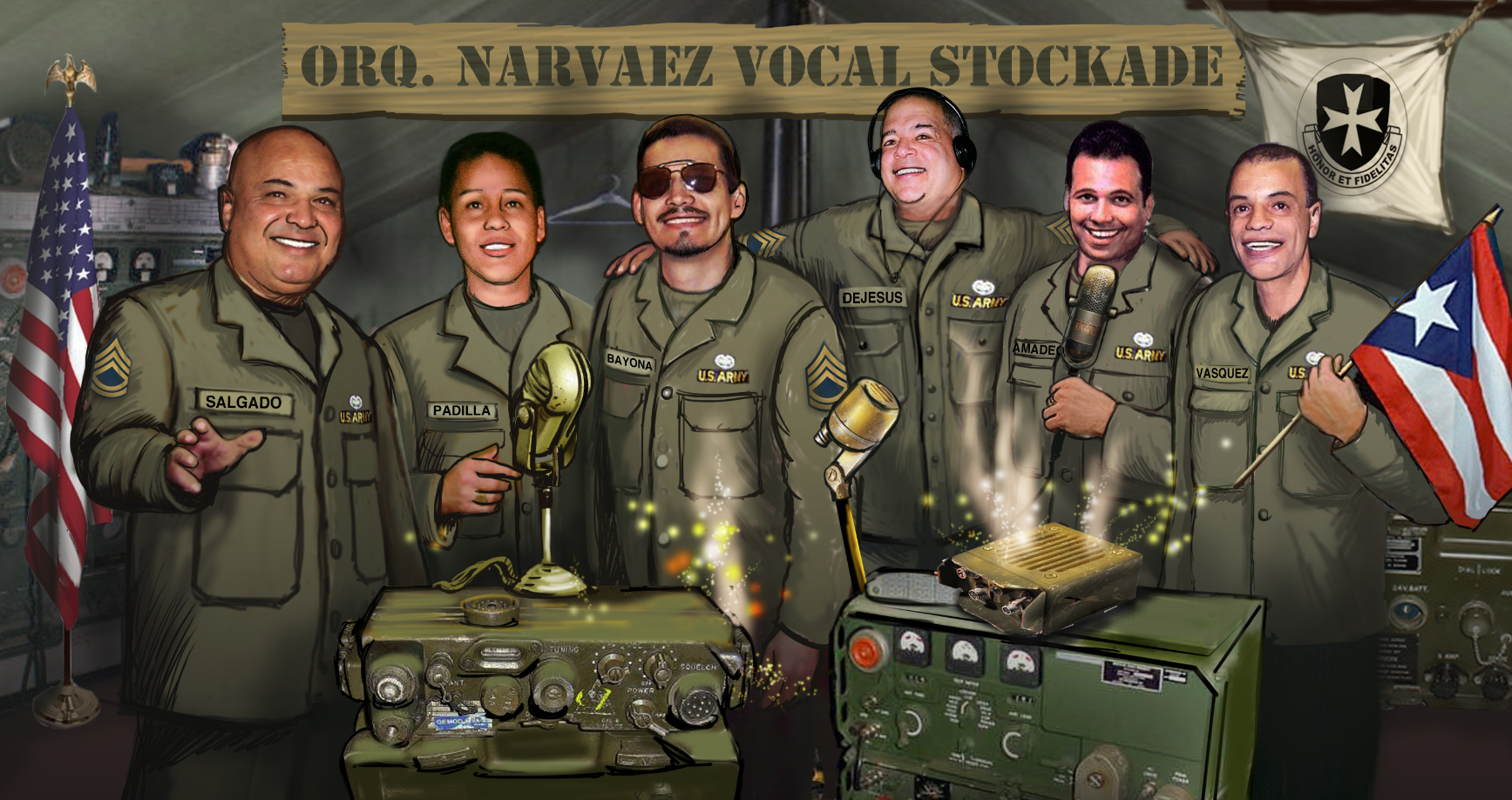 Reviewed by Ray Cruz
Pacific Rim Contributor for NewGenSalsa
About two years ago, I was asked to write a review about a very hard to find gem of a lone recording done in 1975 by Orquesta Narvaez for New Gen Salsa. I remember thinking back then why did this group in particular just disappear from the scene? Rumor had it that they were back in the studio recording again and I had that recording on my short "wish list". Wish granted!
The much anticipated release 65th Infanteria on the Grymes –Hill / El Duque Label does not disappoint. The title of the project pays homage to the Puerto Ricans who represented the 65th Infantry who fought in the Korean War. One of the songs, Seguiere Cantando, reflects the struggles of those who had to endure the perils of war. The lyrics remind the listener that no matter how desperate the situation might be, regardless of the circumstances, there is always hope. The classic lyric…"canta y no llores"…hits home for many of us old schoolers on many levels.
Leader Dewell Narvaez has put together another talented group of musicians and singers that carry on the classic salsa sound. The trombone heavy horn ensemble and killer rhythm section come together on a variety of rhythms that include guaguanco, son montuno, the seldom heard bolero and even some musica tipica from the troubadours of the mountains of Puerto Rico, paying homage to the afore mentioned 65th Infantry Borinqueneers. Yes…they went there! Very few, if any, current recordings today push the envelope that far. Now that is musica clasica! Nuff Said!
"Welcome back Orquesta Narvaez….what took you so long!"
65 Infanteria – Orq. Narvaez (Grymes –Hill / El Duque Label)
Song titles include:
El Otono
Vamos A Gozar
Tu Veras
Elsie De Chelsea
Me Voy
Seguire Cantando
Bruja Mariqua
Mi Amor
65 Infanteria
Musicians include:
Dewell Narvaez "El Duque" Trombone
Reynaldo Jorge Trombone
Jose Mangual Jr. Bongos, percussion, coro
Milton Cardona Congas
David Lugo Timbales
Victor Santos Piano
Adalberto Ibarra Bass
Julio Salgado Voz
Frankie Vasquez Voz
Willie Amadeo Voz, coro
Ray Bayona Voz
Renzo Padilla Voz
Rafael De Jesus Jr. Coro
Luis Soto Coro
Cyro Baptiste Percussion
Edmar Castaneras Harp