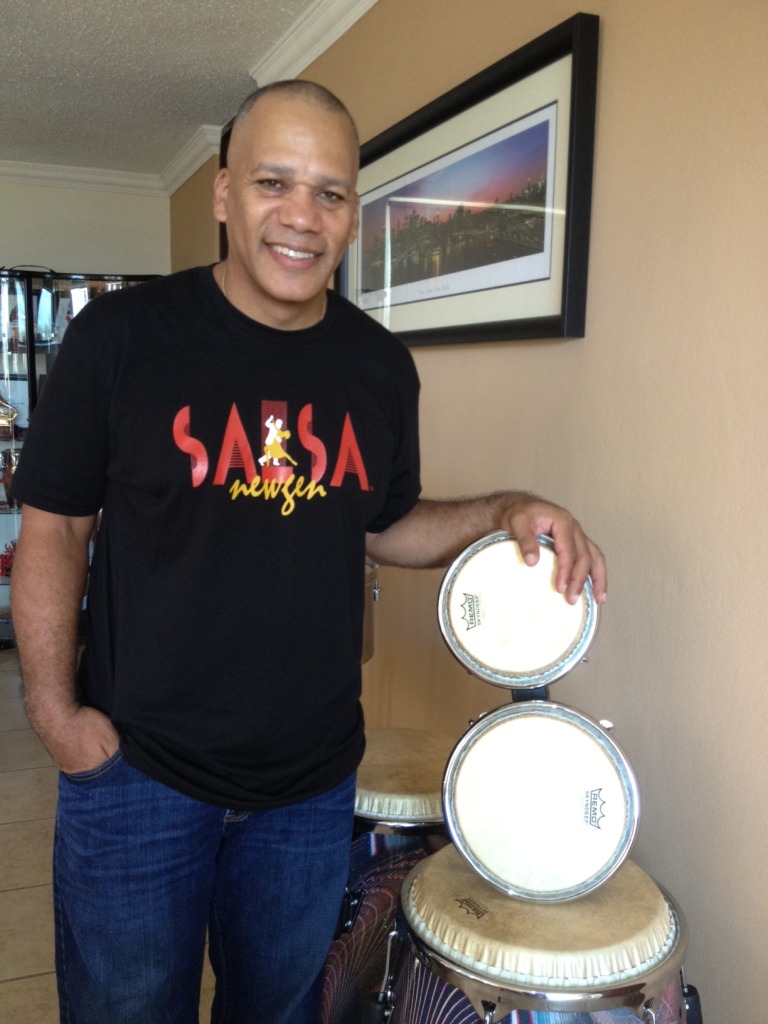 Richie Bastar, 2-time Grammy award-winning percussionist of El Gran Combo De Puerto Rico shows his support for the NewGenSalsa movement by wearing the official NewGenSalsa T-shirt.
If you would like to join Richie in his support of NewGenSalsa then you can order your own shirt (available for men and women) from the shop section of our website by clicking here. For those who require larger sizes please contact newgensalsa@gmail.com to place a request.
For more information on the talented Mr. Bastar, including details about his extensive musical background and rich family history, visit WWW.RICHIEBASTAR.COM.
Thank you Richie for all your support!