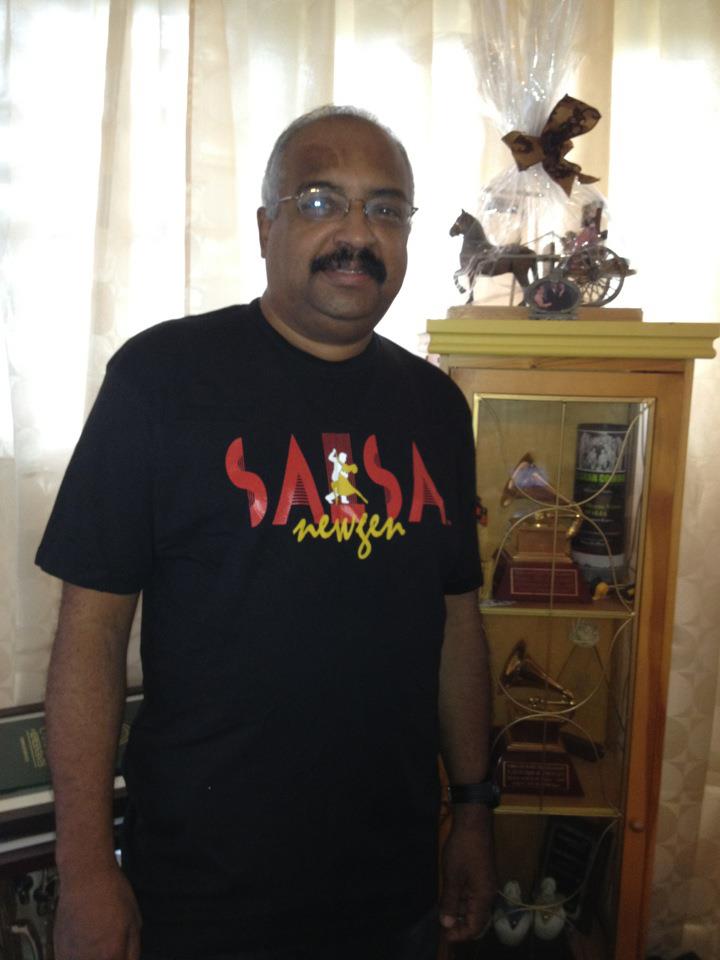 Here is conguero Jose M. Torres aka Pollo of El Gran Combo De Puerto Rico showing his support for the NewGenSalsa movement with the offical NewGenSalsa T-shirt.
If you would like to join Pollo in his support of NewGenSalsa then you can order your own shirt (available for men and women) from the shop section of our website.  Click here.
We at NewGenSalsa.com would like to thank Pollo and his wife Ivonne for their continued support.  Que viva la Salsa!!!